Currently in active development, the aim is to include as many of the features from WebDAV Nav+ on iOS as possible.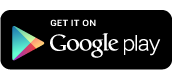 Features
Download files and resources and store them locally on the device.
View supported file types, including .jpg, .png, .doc, .xls and .pdf files
Upload images from the local photo gallery or pictures taken with the camera if available.
Forward downloaded documents by email
Supports Basic and Digest Authentication
HTTPS including self signed certificates
Ability to view certain files without downloading them first
Authentication popup if username and password are not saved
Built-in web server and WebDAV server to access your local files
Record 3GP audio files and upload them to your server
Create sub folders in local storage
Upload whole folders from local storage
Download whole folders from remote servers that support it
Image thumbnails for files in local storage
Built in web server and WebDAV server so you can access your local files through a web browser.
Localised for English, German, French, Spanish, Japanese, Italian, Dutch, Portuguese, Chinese (Simplified and Traditional) and Swedish
Current roadmap for the next release
Folder sync, Full, Contribute, Subscribe. Currently manually, future updates will enable background sync

(Already implemented)

Slideshow view for local image files

(Already implemented)

Update theme

(Already implemented)

Option to delete marked remote files

(Already implemented)

Access your browser bookmarks in the built-in browser

(Already implemented)

ePUB reader

(Already implemented)

NTLM Authentication

(Already implemented)